chris shaw photobooks detail
Chris Shaw captured a dark and spectacular vision of the Californian desert during the summer of 2013 while on a residency in Joshua Tree National Park. He took pictures in the early morning using a strong flash and printed at night in a make-shift darkroom in his bathroom, using an enlarger specially shipped from New York. In this bold and striking series of photographs, the joshua trees and various desert cacti are transformed into haunting anthropomorphic figures and dancing icons. The prints themselves bear the marks of the ad-hoc printing process, with bleeding edges, fingerprints, off-kilter frames and Shaw's signature hand-written titles.

Born in 1961 in Wallasey, near Liverpool, Chris Shaw studied photography at Liverpool Metropolitan College and at the West Surrey College of Art and Design at Farnham, graduating in 1989. He was taught by the likes of Paul Graham, Martin Parr, and Tom Wood, amongst others. Strongly influenced by Japanese photographers, from Eikoh Hosoe and Shomei Tomatsu in the 1960s, to Masahisa Fukase and Daido Moriyama later, Shaw developed a singular aesthetic, working predominantly in black and white when many of his contemporaries had turned to colour. Shaw's rough and raw aesthetic is produced both by the manner in which the pictures are taken, and by editing and printing processes: using darkroom techniques to magnifies the effects of light, both intentionally and accidentally; and by writing directly on the prints with thick black pens.
His work is held in international collections including Tate, London and J.P Getty Museum, Los Angeles. Recent exhibitions include Chris Shaw and Daido Moriyama: Before and After Night Porter (Tate Britain, London, 2013), Life as a Night Porter and Weeds of Wallasey (Moscow House of Photography, Multimedia Museum, Moscow, 2014). -
photo book corner review.
Chris Shaw started photographing on the Sandy Hill housing estate. He talks about working for 15 years without selling a print and his jet-lagged life as a night porter Two images from Chris Shaw's photobook Retrospecting Sandy Hill, taken on an Andover estate when he was at art college.
Chris Shaw began taking photographs on the Sandy Hill housing estate near Aldershot in 1987 just after, as he puts it: "I got in a bit of trouble at college for my attitude …
Now a long time sober, he recalls his younger self in a clear-eyed, if unrepentant, way. "I had moved from Toxteth to Farnham to study photography, but I didn't really get on with the people at college. There was just one northerner and one black person in the year. It was like I was suddenly confronted with the class system head-on. I felt alienated and I was drinking heavily. It was all a bit of a mess, really."
Out of the mess, though, came the images that make up Retrospecting Sandy Hill, a photobook that shows the beginning of a style that would find its full expression in Shaw's most celebrated series, Life as a Night Porter (2006).
I met up with Shaw for lunch during Paris Photo. He has lived in Paris since 2009, though his Wirral accent remains undimmed. "I initially started going to Sandy Hill because I was feeling ostracised by these rich kids at college," he tells me. "Maybe it was just all in my head, but I felt like I was going there every day as a reaction and using the camera to speak to normal people."
The Sandy Hill images merge fly-on-the-wall documentary with the kind of raw intimacy that is his signature. Portraits and snapshot-style glimpses of everyday life on the estate are rendered in high contrast monochrome tones. He was drawn to 80s "soul boys" with their casual style and cars, perhaps because they represented his younger self, but also curious children and ordinary people going about their daily routine.
Were they not suspicious of a stranger with a camera? "No, not at all. It wasn't a dangerous place. I'd already done some documentary work on Toxteth so this was a bit of a breeze. We'd chat and I'd take photos. A lot of the time, they'd check my accent and start taking the piss, talking about Brookside."
Often, he would give local people the prints he made, and soon the word went around. "People would turn up wanting their picture done," he says, smiling. "For me, Sandy Hill was a breath of fresh air, a home from home."
While he befriended and photographed the residents, Shaw also recorded his thoughts – and theirs – in his notebook. Back in his studio, he began writing these fragments in marker pen on the prints…etc
WEEDS OF WALLASEY published by SUPERLABO..2013 with slipcase
"Weeds of Wallasey is a series of black and white photographs taken on the Wirral in the Bidston Valley which encompasses a docks system leading to the river Mersey in the north west of England. I observed and documented the battle between nature and a post industrial blight, to express my own feelings about a landscape I grew up in, my roots, my weeds…to document a time and a place…the feelings for lost family members, the association of death and departure with my home town. Recently, Peel Holdings signed a multi-million pound property development deal in conjunction with Chinese partners to redevelop this area ("Wirral Waters"). These photographs belong to the"before"and if the after is all brand new mirrored high rise glass and chrome- there will always be weeds."superlabo publishers japan 2012-500 copies-sold out
TWIN PALMS BOOK
LIFE AS A NIGHT PORTER (2006)
A3 size
Chris Shaw spent ten years working in London hotels, all the while using his camera to document the hotels' unexpected human spectacles through the long hours of his shift. Whether capturing prostitutes waiting between Johns, weary hotel staff, the inebriated and profligate guests, or the details of the hotels' faded grandeur, Shaw's images capture a state of mind in which few people would choose to stay more than a night.
His images are populated with "chance meetings." "I just took photographs to keep me awake. It became artless. The people I photographed, these episodes in the social fantastic would heighten and illuminate my whole night. The sum of the book is really a hotel of my own imagination. In my experience heaven and hell are places right here on earth, and you can stay in either one." — Chris Shaw
february 2005
12 x 16 inches
64 duotone plates
64 pages-2000-copies
Before and After Night Porter focuses on the world of British photographer Chris Shaw and its compelling relationship to the Vivo and Provoke aesthetics, following the great interest in post-war Japanese photography in Europe and the United States in recent years. Working predominantly with black and white photography, the world reflected in Shaw's work is one of blurring, close-ups, unexpected angles, high contrast and overwhelming sensory experience. Highly Recommended!-photobook corner
kehrer books 2011-1000 copies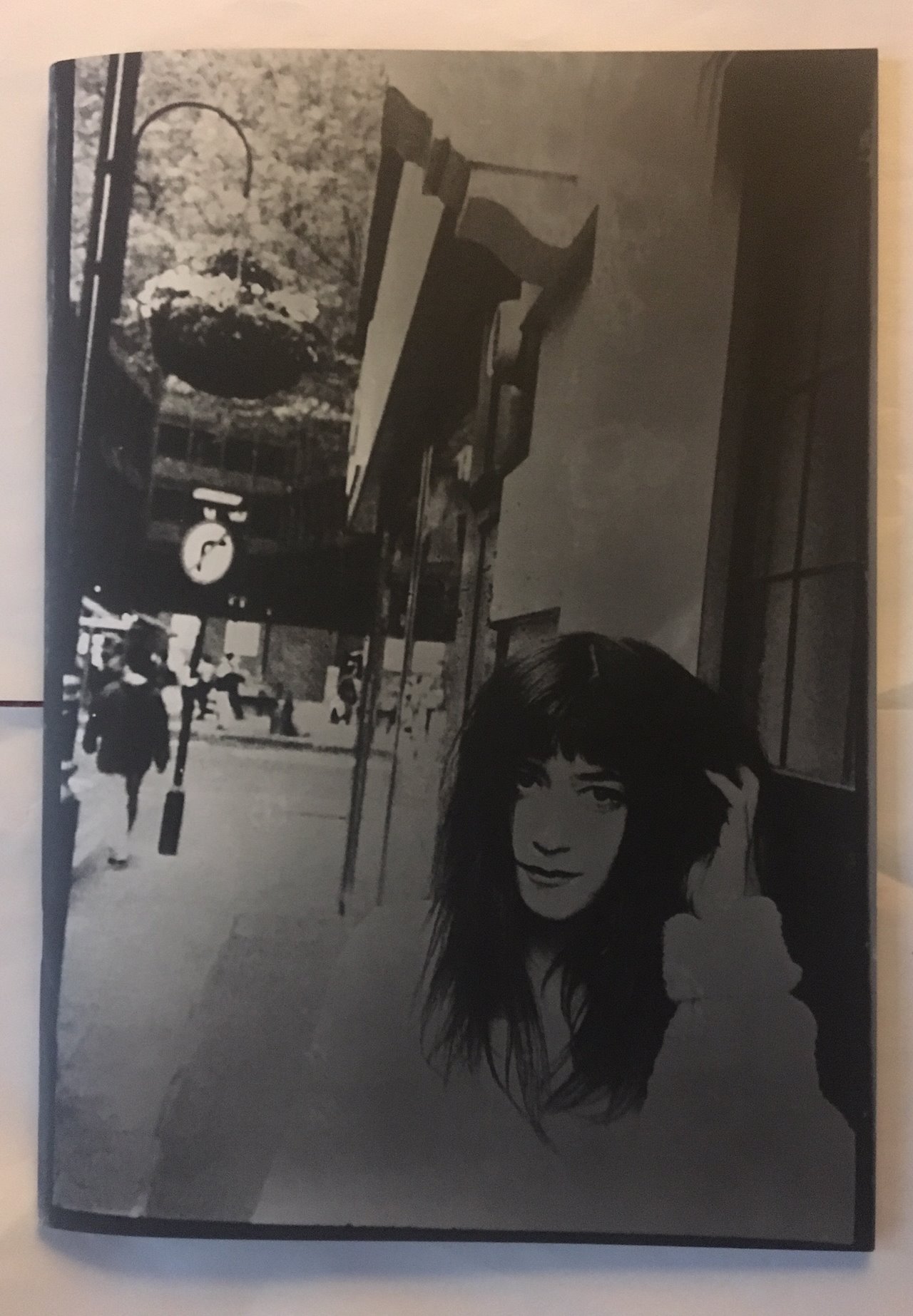 soholondon by morel books made for offprint paris 2018-150 copies
50-page zine made with morel books chronicles my soho london photos from the 1990`s
coach and horses pub ,blacks club, even the french house..streets and roofs of soho old compton
street and cecil court.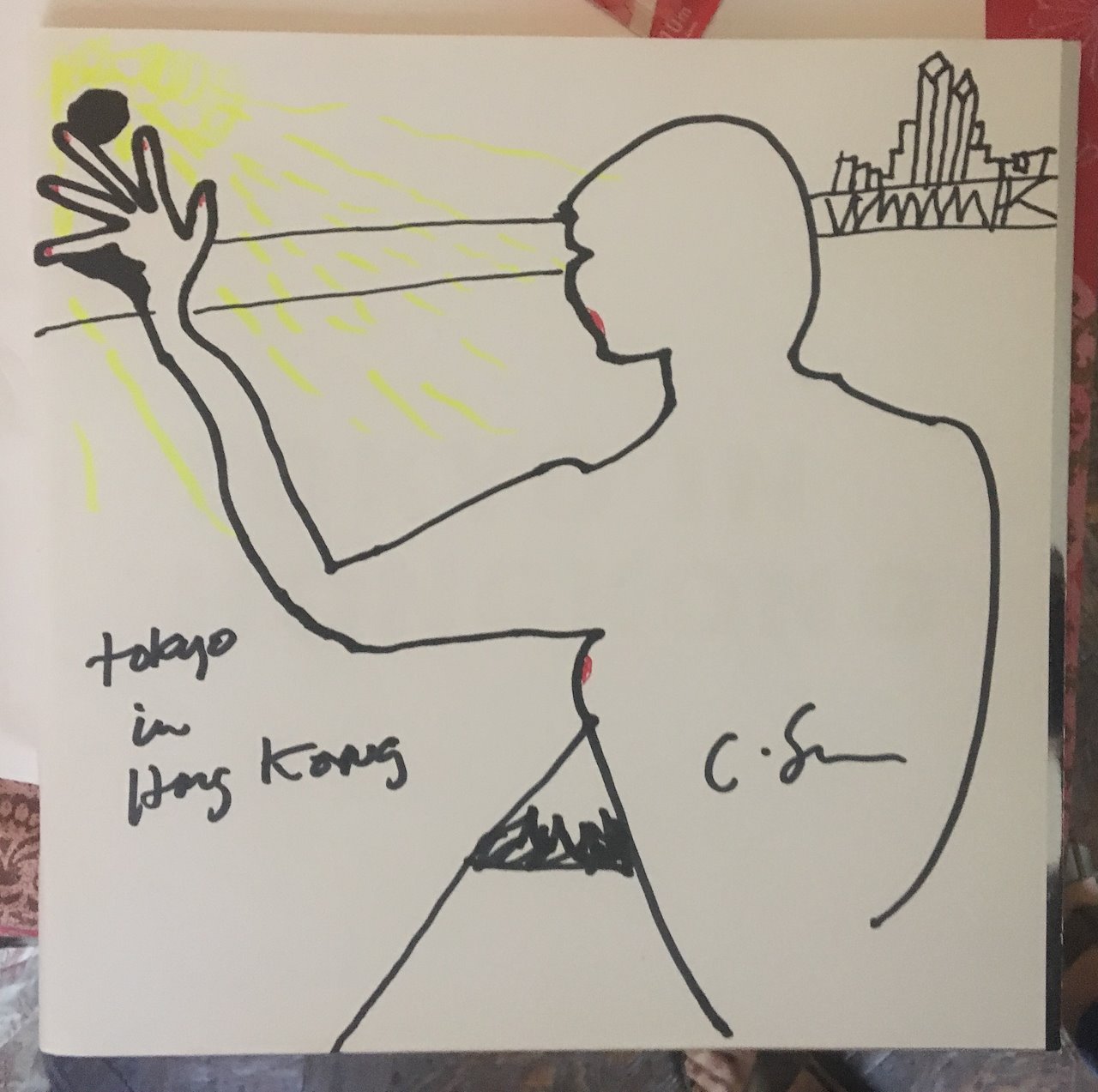 tokyo in hong kong-zen photo nov 2018-edition of 450+50 different handrawn illustrated covers
photo book published by zen photo gallery tokyo in 2018 and made in hk
in 2015 i met japanese performance artist tokyo rumando at hk photobook
fair-she was a fan of my "night porter"project(see life as a night porter)
we had an idea to photograph each other in our different personas-me as night
porter and tokyo as her burlesque stage slut identity ,but also her blonde alter ego
and skinhead jailbird mode..in a small hotel room in wanchai hk overlooking hk and on the star ferry we photographed each other 2015&2016..this is the chris shaw version documented in this book.
published books and prototypes made with photocopies also a lot of book dummies made with the blurb bookmaking process just to SEE..or to sell signed with a print in small editions..(6,10,etc)
---
Type published books with isbn numbers
Up Next:
the hunter gets captured by the game.